Refresh yourself with cycling!
Plans to enjoy nature and culture
Make a tour of Iseshima on a bike ride, feeling fresh air.
Enjoy beautiful natural landscapes and culture that you can find only in Iseshima.
Required Time:1 Night & 2 Days

Means of Transportation:By Car
START
Approx 130 min. by Kintetsu Express to "Kashikojima" station from "Nagoya" station
Kashikojima (Sightseeing ship, Marineland ,Pearl Shops, etc.)
The largest inhabited island among Ago Bay
We recommend a course that tourists view the blue Ago Bay, pearl farming rafts and ria shoreline while sitting a 16th century Spanish galleon type sightseeing ship ""Esperanza"", .which lasts about enjoyable 50 minutes
"Matsui Pearl Store"established in 1905, not only can buy high-quality pearl ornaments, and can enjoy experience that making accessories by youself in this shop.
Approx 40 min. by bicycle or approx 20 min. by car
Shima Nature School
Where the Climate and Nature are your Teachers
Sea kayaking, crab fishing diving, and natural dyeing are nature-based activities which make use of the area's special characteristics that visitors can enjoy depending on the season.
Approx 70 min. by bicycle or approx 40 min. by car
Hachiman Kamado (Ama Hut Experience)
Enjoying Seafood B.B.Q which is cooked by Ama women diver in Toba city
Ama huts in ISESHIMA are getting popular for foreigners little by little.
You will enjoy fresh seafood B.B.Q and be talking with Ama women diver. They tell their own experiences.

Originally HACHIMANKAMADO has started new work style for Ama women diver. Then, some Ama hut B.B.Q stores has opened In ISESHIMA area.
Especially, HACHIMANKAMADO has the big room, so allow for incentive tour is available too.

HACHIMAN KAMADO was selected 「the 4th Japan Tourism Award 2018」.
Approx 40 min. by bicycle or approx 20 min. by car
Sea-Folk Museum
Understand the relationship between man and the sea.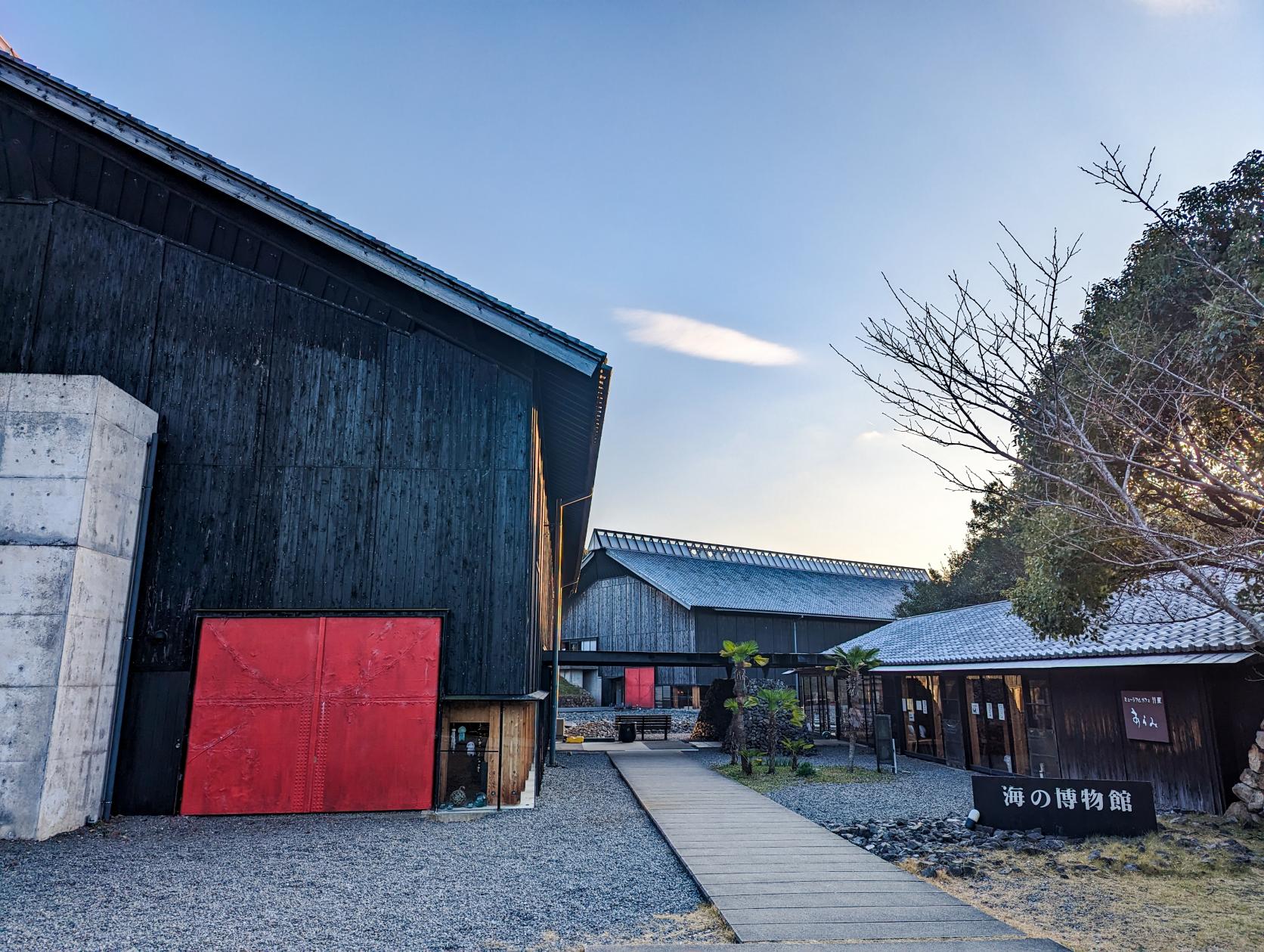 It is the only Toba Sea-folk Museum in Japan that preserves and displays over 57,000 real-life exhibits and documents.
There are powerful three-dimensional exhibits where you can learn deep-rooted connection of sea and people. In addition, the aesthetic facility has won various award.
Approx 50 min. by bicycle or approx 25 min. by car to "Toba Marine Terminal" and take Shieiteikisen to each island
The islands of Toba ! "Kamishima Toshijima Sugashima Sakatejima"
Whole region is a part of Ise-Shima National Park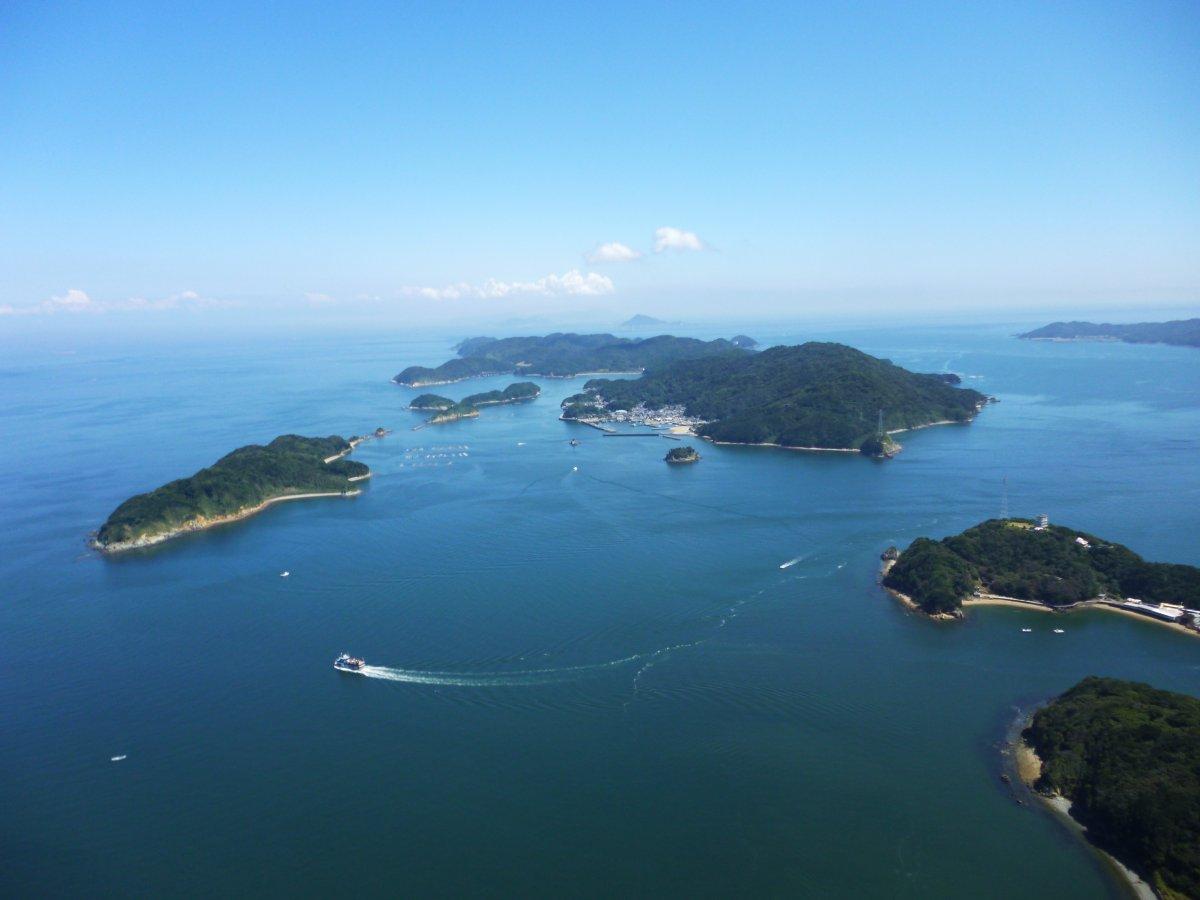 Take a regular liner to the individualistic islands from Toba city need 10 minutes in the shortest, 40 minutes in the longest. Especially beautiful sunset and fascinating views which can be met at anywhere and will make tourists love it. In those islands, Ama (female diver) catch fish in the traditional fishing method "Free Diving", sea urchins, abalone, turban shell and other seafood is very fresh, "octopus rice" and so the island's food culture is endless charming too. Feel the rich nature with your five sences and make you want staying there for enjoy it !

Stay one night in an island or Toba city
Approx 30 min. by bicycle or approx 15 min. by car from "Toba Marine Terminal"
Ninja Kingdom Ise
Meet ninjas!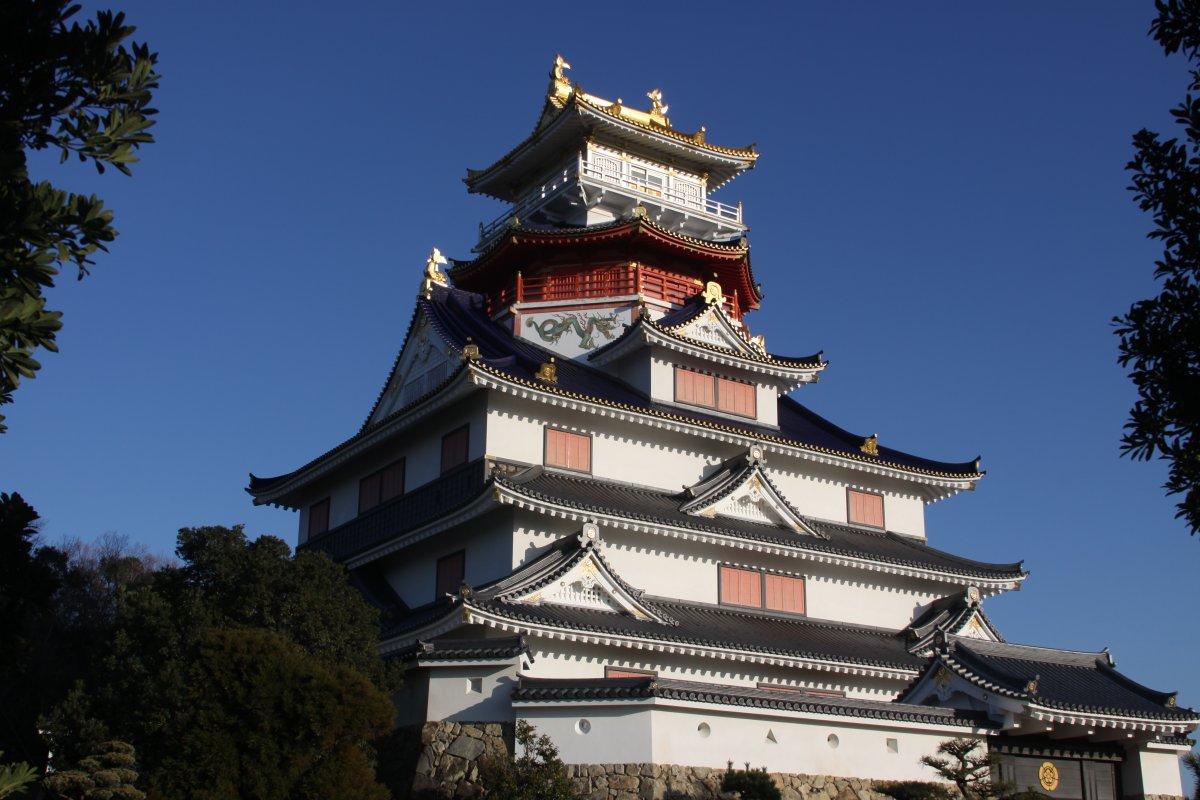 One step through the gate takes you to Japan's Azuchi-Momoyama and Edo Periods. Centered around a full-sized replica of Azuchi Castle, the townscape unfolds with the essence of the period. Live ninja action and 'Oiran' courtesan shows as well as guest experience based attractions such as the ninja mansion with various contraptions are a must-see. The 6th floor of the Azuchi Castle is an observatory and popular viewpoint of the Ise Bay. Welcome to the land of historic fun and entertainment!

※Azuchi Castle is under the construction. You can not enter the castle, but you can enjoy Ninja Kingdom! Hot spring, Ninja experience and cosplay, some other performances and more...
15 min. by bicycle or 5 min. by car
Ise Sea Paradise Aquarium
Interact with Sea creatures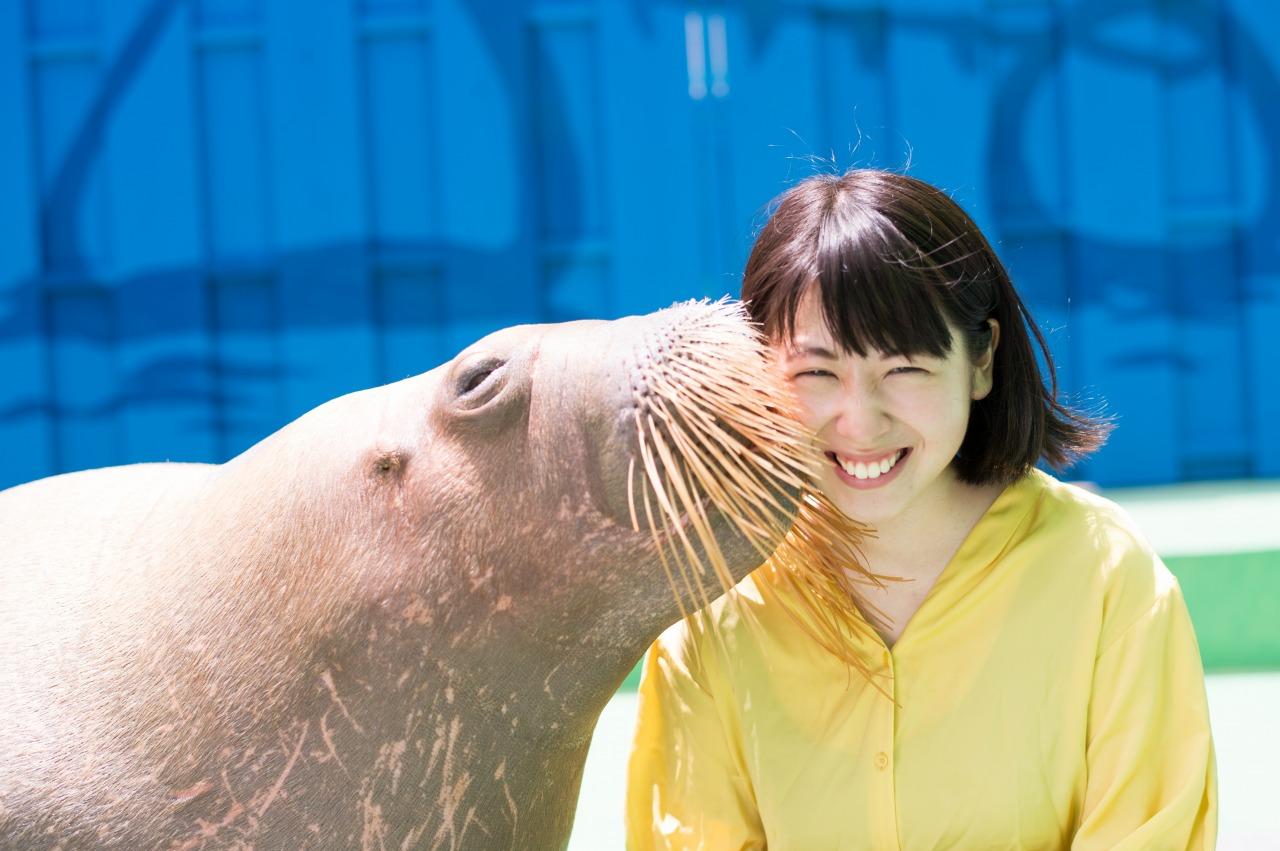 Futami Sea Paradise Aquarium an aquarium that allows close with sea life. Marine life shows, walruses talented at blowing kisses, and interactions with dolphins, Japanese river otter seals are very popular!
Futami Okitama Jinja(Wedded Rocks)
famous for a pair of large and small rocks located side by side in the sea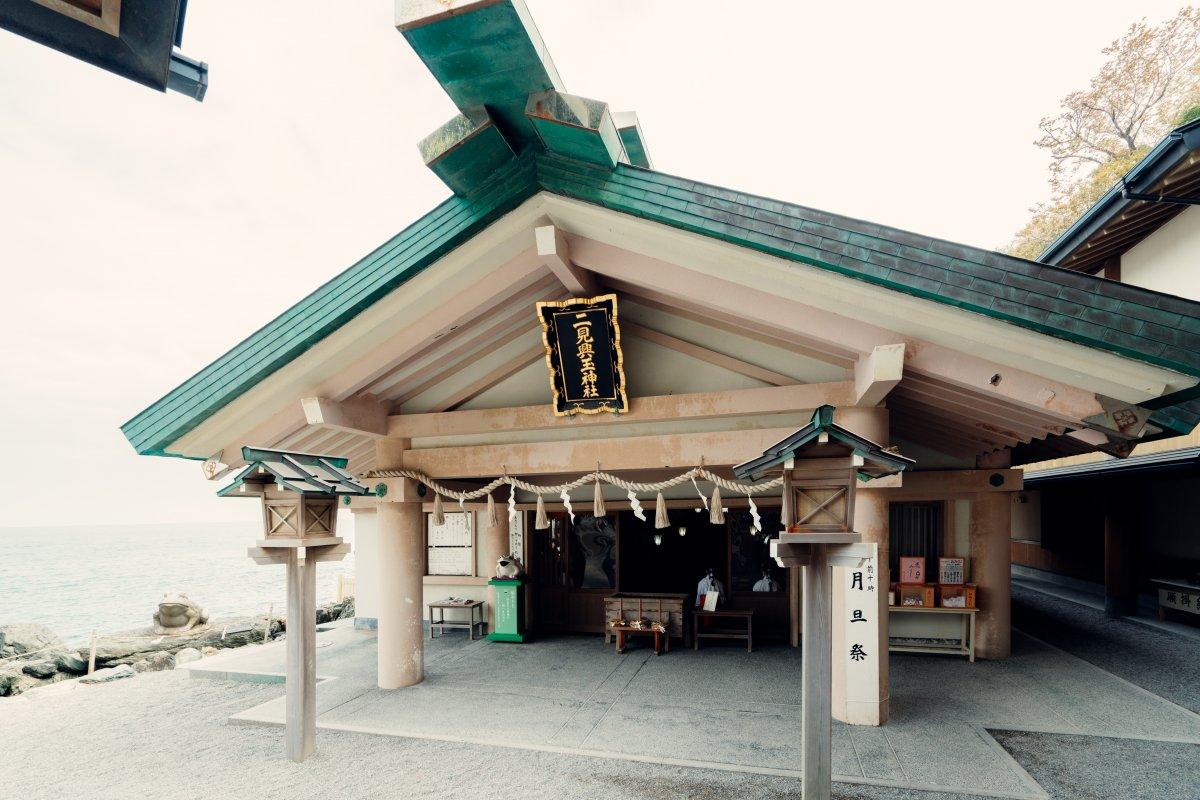 The shrine is famous for a pair of large and small rocks located side by side in the sea, known as Wedded rock (Meoto-iwa). The rocks serve as a torii gate to visitors offering prayers to the sunrise and to a sacred rock 700 meters offshore from Meoto-iwa. Many visitors come to pray to the sunrise especially on the Summer Solistice when the sun rises right in the middle of the rocks. Since ancient times the waters of Futamiura, as this section of the sea is called, has been the scene of misogi, a ritual immersion performed prior to visiting Ise Jingu. Inside Futami Okitama jinja there are many figurines representing frogs, which are considered auspicious symbols associated with the shrine.
GOAL
Google Map may not be properly displayed if the volume per day exceeds the limit.